About Carrie L Deak with BloomTree Realty
Real Client Reviews About Carrie L Deak
See real client reviews about Carrie L Deak with BloomTree Realty in Prescott, Williamson Valley, Chino Valley, Prescott Valley.
Have I worked with you before?  Please leave your feedback below.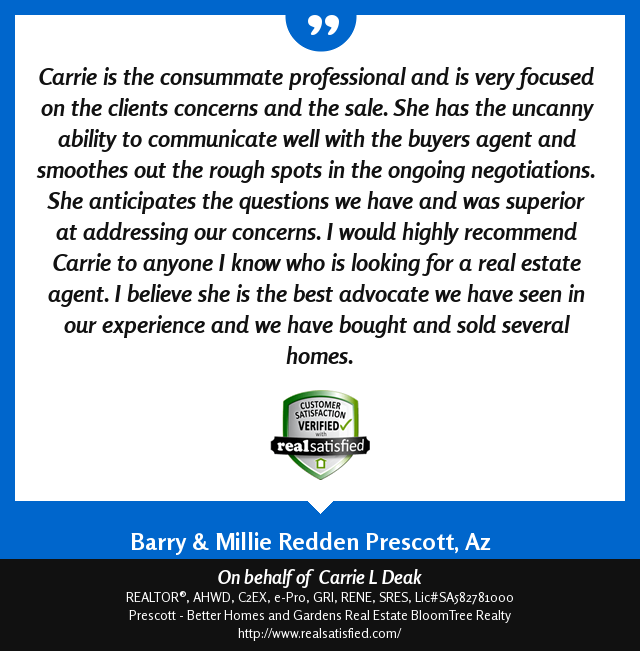 Barry & Millie
Rick Cleland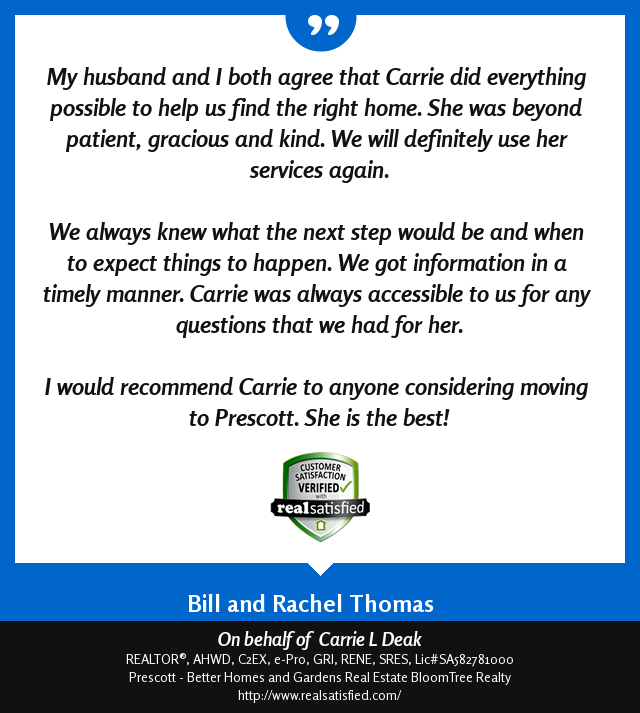 Rachel & Bill Thomas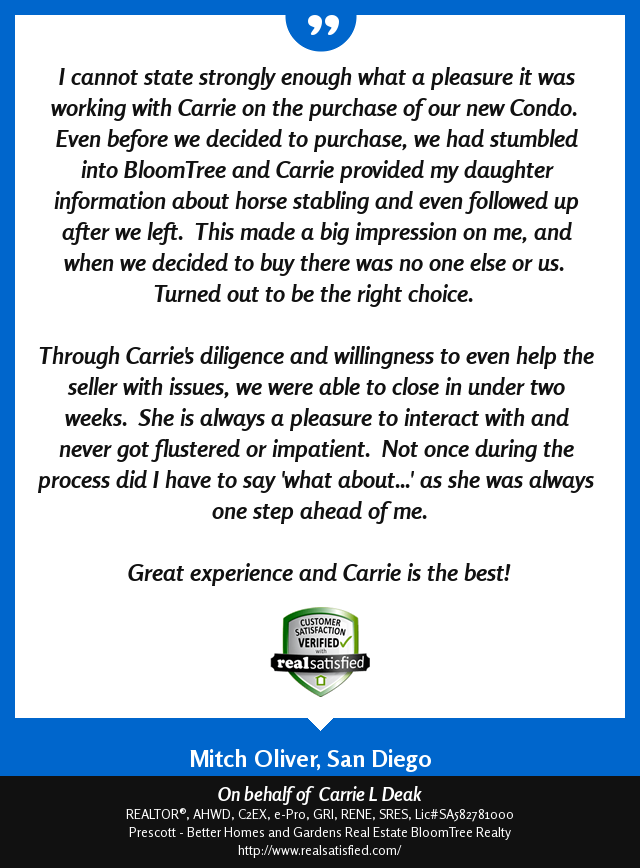 Mitch & Nancy Oliver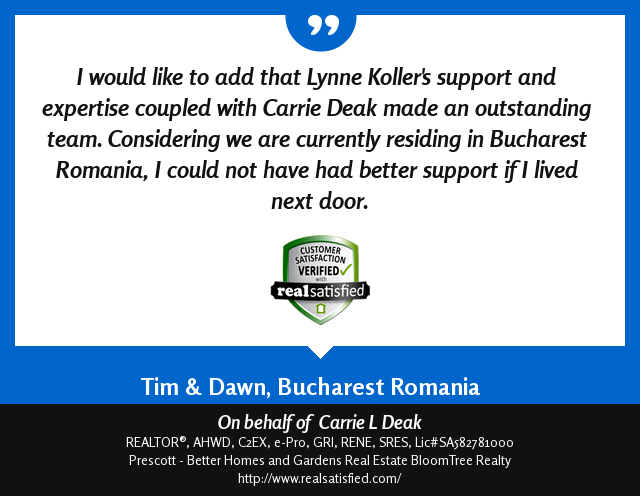 Tim & Dawn Korade
Melonie
This dynamo is a wealth of information, has real enthusiasm for her profession and the commitment to making things happen for Sellers or Buyers. 
Satisfied Customer
Carrie was very persistent. She was wonderful to work with and very friendly. We could trust her judgement and she negotiated a price for us that was very reasonable for the area.
Lois
Carrie helped me in so many ways when my family had to move to another city and I was tasked with selling our house. With two children in the house, dogs and cats, it was not easy, but she made it happen. The buyers were a bit contentious, but she dealt with them with tact and patience until we had a deal in place. We got the best price possible, and were on our way within two months. Thanks Carrie.
Laura
We were particularly excited about her willingness to coordinate every aspect of the preparation of our home.
Lisa
Carrie was sensitive to our special circumstances and effective in helping us navigate the maze towards the purchase of our first home. She really listened!" 
First Time Buyers
Add A Testimonial
Would you like to add a testimonial about your great experience with us? Use this fast and easy form to send us your comments and feedback.